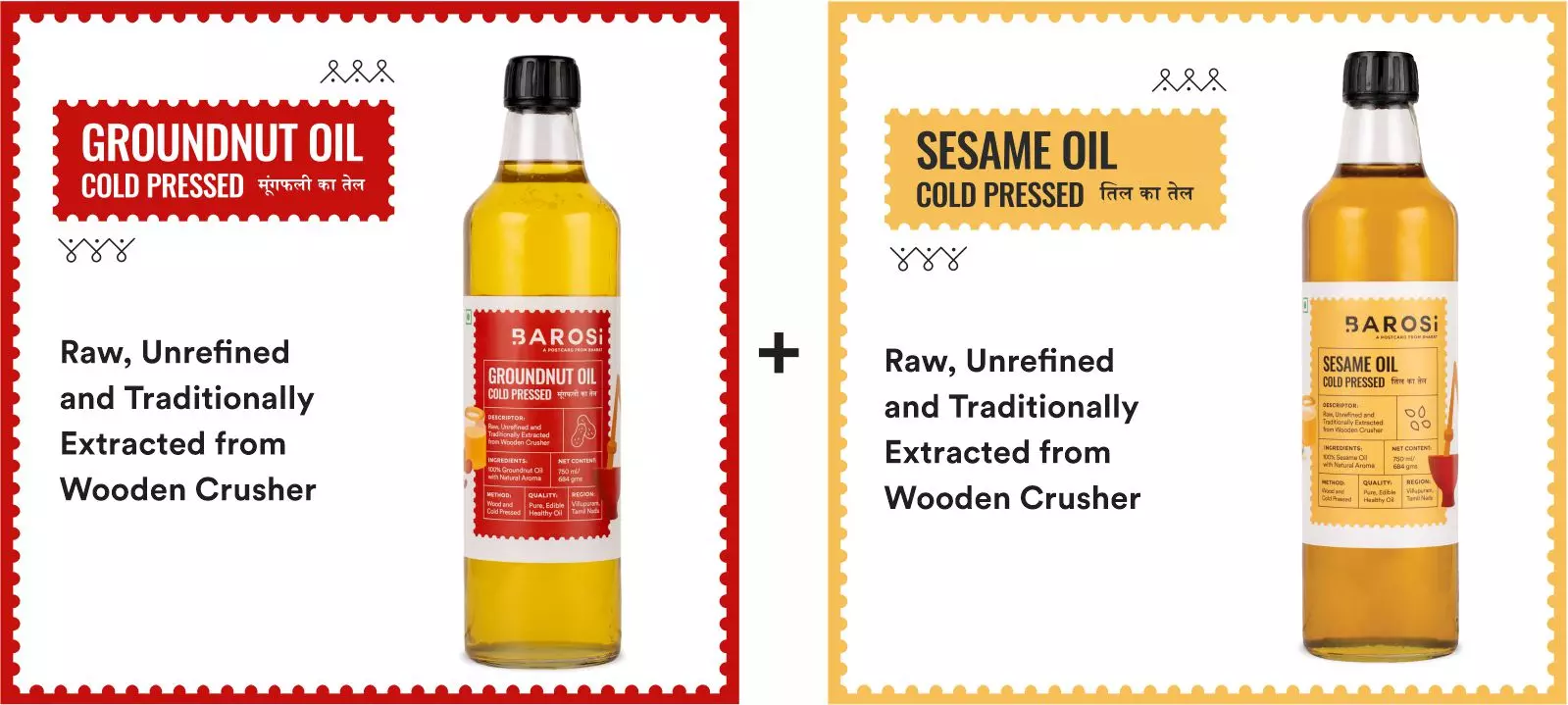 Item Quantity :
750 ml + 750 ml
They say some of the best cooking is inspired by some of the simplest ingredients. And a simple ingredient like oil can make all the difference to the taste & health of your meals. A medium to cook, a dressing for salads, adding some extra love to your baking, preservatives for your pickles & chutneys, nourishing the mind & body; is there anything a good oil cannot do?
Barosi's Groundnut oil comes with a delicious & nutty aroma, perfect for everyday cooking - baking, sauteing and frying. It has a high smoking point. Groundnut oil contains natural antioxidants and Vitamin E, keeping skin nourished & healthy and also helps in reducing cholesterol and decreasing the likelihood of heart issues.
Sesame seeds were one of the first crops processed for oil and as a condiment. It is used as a flavour enhancer in many cuisines. Barosi's cold pressed Sesame oil is produced from finest black sesame seeds, and cold pressed to perfection retaining its nutrient value. Cold pressed sesame oil is suitable for frying, sauteing or even raw consumption.