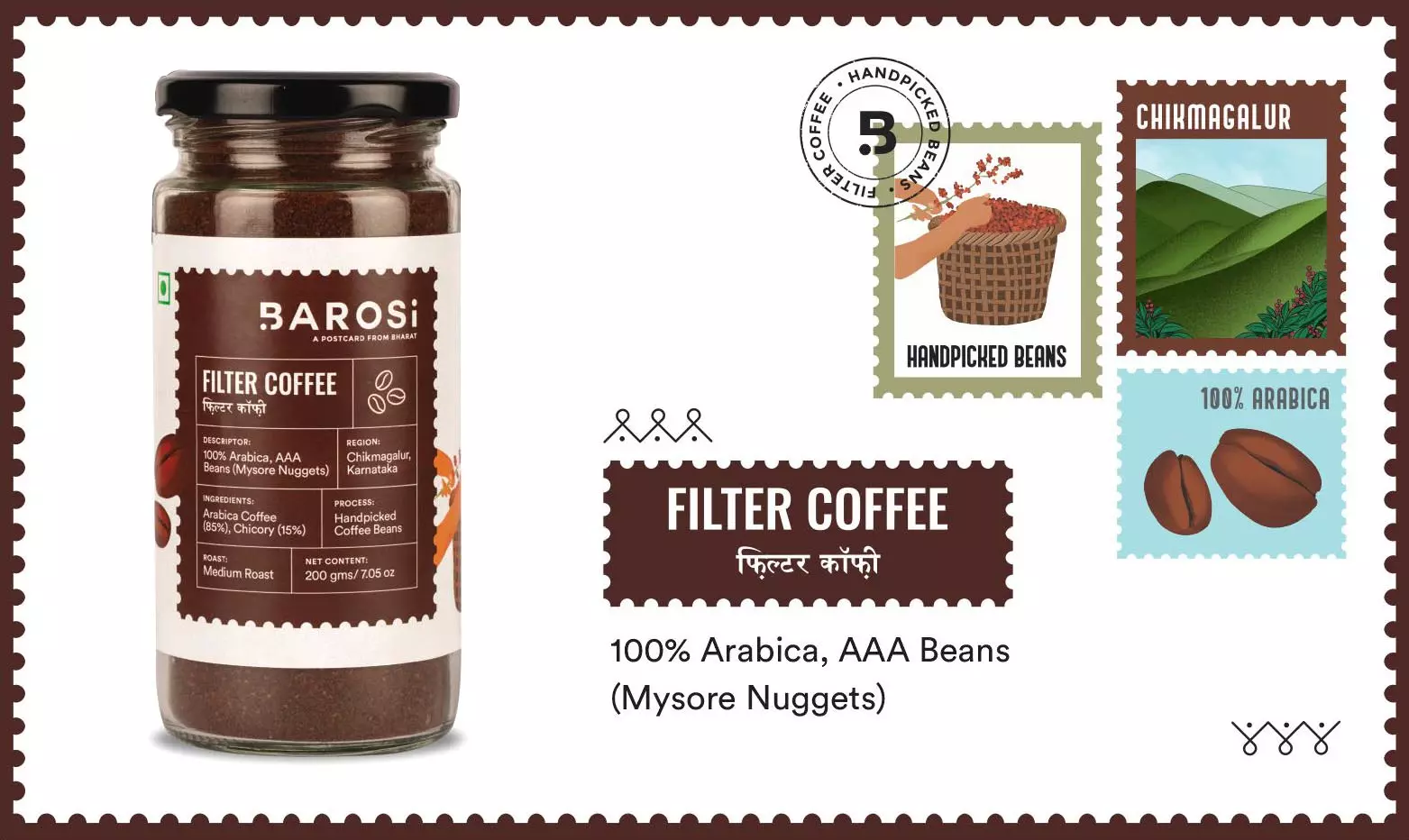 We sit gazing dreamily at the rising sun, a hot cup of "unfiltered love" brewing nearby. The invigorating aroma sends us straight to the hills of Chikmagalur, where huddled around the small dining table, surrounded by a noisy family, life's greatest plans unfolded. Countless cups of coffee later, energised & ready to take on the world, we'd set out chasing our dreams, till we met the next summer over more coffee, bigger dreams and somehow a noisier bunch! We relive those summer months of the best coffee & amazing conversations with Barosi's filter coffee.
Barosi's rich and aromatic filter coffee is made from the AAA grade (Mysore nuggets) coffee beans, grown in a single plantation in the pristine hills of Chikmagalur, Karnataka. The salubrious and clean climate at an altitude of 1100 meters above sea-level ensures high grade & quality beans. These beans are medium roasted with 15% Chicory, giving them a strong & distinct flavour & aroma, sure to recharge the mind & energise the body.
"Coffee is a language in itself" and we couldn't agree more with this sentiment! Enjoy the language of unfiltered love with Barosi's filter coffee!